It's not easy to be a woman in entertainment–especially if you're funny.
There's a lot of weird stereotypes of funny women: that they're inherently catty or slutty, that they're ugly, that they're lacking in self-esteem, that they just aren't as funny as men. We get movies like Bridesmaids and criticism like, "funny for a chick movie!" and "not just a regular chick flick!" Worst of all, we see stereotypes like those on 2 Broke Girls, or, I shudder to type the name, Big Bang Theory.
Funny as to sell as being on the same level or identical to 'men's humor,' has to be sexy in some way, has to be held to impossible standards of perfection.
In that, we lose a lot of what women's lives and relationships are really like. Primarily because a lot of female-driven entertainment vehicles are written by men.
And then, you have Broad City.
Originally a web series that got picked up for sitcom, the show is written and performed by two friends, Abbi Jacobson and Ilana Glazer. This show is my hero because it tells real stories of real 20-somethings, and it's the funniest goddamn thing on TV right now. If you're not watching it, you're dead to me.
This show is perfect in how it shows the weirdness of life, the weirdness of friendship, and the weirdness of relationships. Sometimes it's really ugly and strange, sometimes it's fucking great and wonderful and everyone's happy. Sometimes you fight, sometimes you wear a bangin' dress to a party and everyone loves you.
These bitches made their own web series, it was so goddamn funny it was picked up by comedy central, it passes the fucking Bechdel Test, and…also have I mentioned it's fucking hilarious? They dick-punched the glass ceiling, and I love it.
Broad City, Abbi Jacobson and Ilana Glazer, you are my heroes.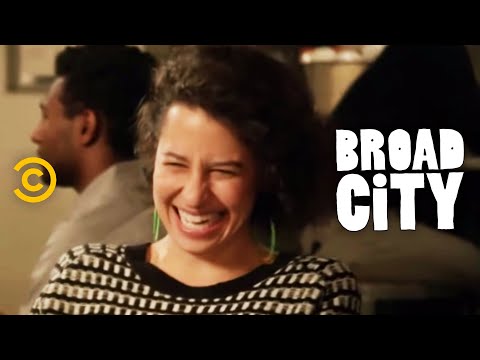 Bitches Might Like These Too: