Phillip Phillips released a song a while back called Gone, Gone, Gone. Some people hate it because it's country. Some hate it because it's almost exactly like his first hit, Home. Some hate it because his name is Phillip Phillips.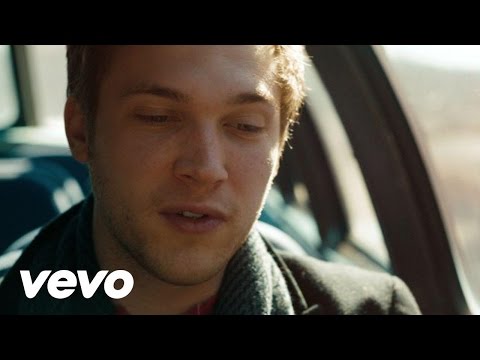 Hate it all you want for as many different reasons as you want, but we can all agree on one thing: the song is about begrudging favor-sex.
You may think it's about love, or long distance relationships, or even Nicolas Cage's career options, but you are wrong. Phillip Phillips isn't gonna love you forever, he just wants a handy in exchange for some half-assed lovin'.
Let's look at the evidence:
When life leaves you high and dry
I'll be at your door tonight
If you need help, if you need help
I'll shut down the city lights,
I'll lie, cheat, I'll beg and bribe
To make you well, to make you well
What our boy PP is saying here is that if you're horny, he will literally beat a path to your door to do so can get off. HOW NICE OF HIM. Nicer things have been said to me to get me into bed, but hey, for a guy with the same name times two, you could do worse.
When enemies are at your door
I'll carry you away from war
If you need help, if you need help
Your hope dangling by a string
I'll share in your suffering
To make you well, to make you well
Oh my god, what a nice guy is he? No matter how horny you get, dangling by a string of hope of your impending orgasm, and he'll be right there beside you. He's not gonna leave you high and dry, no way. He's not like those other guys.
Well, not as long as…
Give me reasons to believe
That you would do the same for me
Dick move, PP. Literal Dick Move. He'll give you a helping hand (get it?!), as long as you promise to give him one in return. Shit ain't free, y'all.
And I would do it for you, for you
Baby, I'm not moving on
I love you long after you're gone.
For you, for you.
You would never sleep alone
I love you long after you're gone
And long after you're gone, gone, gone.
As long as you jack him off, he's gonna love you for a long, long, long time. Long after you've gone and gone and gone, he's gonna be there for you, sleeping beside you. Begrudgingly.
When you fall like a statue
I'm gon' be there to catch you
Put you on your feet, you on your feet
And if your well is empty
Not a thing will prevent me
Tell me what you need, what do you need
I surrender honestly
You've always done the same for me
It's at this point that most people stop thinking my, "PP is singing about favor-handys," is correct. How could such a nice song be about that?
This straight out of a goddamn romance novel, right? He'll catch you in the throes of passion. He'll help you up after he's given you so much. After all, it's what you've always done for him.
Like a drum, baby, don't stop beating
Like a drum, baby, don't stop beating
Like a drum, baby, don't stop beating
Like a drum my heart never stops beating
Gross, PP. Gross.
—
Are there any other songs out there that don't mean what people think they mean?
– Favorite Comment From
The Last Post
: From
Misty
:  Holy shit, that first comic is MY ENTIRE LIFE. "I hate my job and want to quit." "Well, what do you WANT to do?" "I don't know." "What about this?" "No." "How about that?" "No." "Well then, you might like this?" "Never." Continued ad infinitum until they find me dead at my desk at the advanced at of 89 . . .