More than likely, most of you know me because you read what I wrote. Sometimes I'm funny, more often than not I'm just really angry at everything around me and because I'm very small I can only yell online instead of be intimidating in person. I also do a lot of improv comedy, live, in front of audiences of sometimes very drunk people, almost every weekend.
I fell in love with improv after reading Bossypants by Tina Fey. She spoke of improv and how it changed her life, and immediately after reading that, I googled improv classes and signed up right then so I wouldn't second guess myself. Turns out, that was an amazing idea, because improv has changed my life from day 1. I met my best friend Alicia in my very first class, and she has become my business partner, confidant, and life coach. I got involved with a group of people who live their lives to make others laugh, and that is the best place in the world. Improv taught me to connect with emotions again, to learn to jump first and rely on the help of trusted friends to be the net. Improv taught me just how fun it can be to surrender everything to the fun of the moment, to truly live in the present, to say yes to anything that happens to you.
I struggle with the idea of telling you guys about improv and what I do for fear that I'll sound 'preachy' or as though I'm trying to sell you on improv lessons. And then I realized that was fucking stupid. Improv changed me. If it does the same for you, then awesome. Best decision I ever made. I have dealt with a lot of depression, anxiety, and PTSD (and I think will always struggle with these things), and improv pulls me back into what life should feel like, week after week. It scares the shit out of me, and it's the only thing I want to do.
And because it scares me, I'm going to show you what my improv is. I've linked to the videos before, but never posted them straight up because I'm afraid of what everyone will think. It's stupid, I know it's stupid–so here goes.
Radio, Radio: A totally improvised show based around an audience-suggested song. We start the show literally and figuratively in the dark; once we're on stage is the first time we hear the song we're to be inspired by. 
She Loves Me Like Jesus Does–Part 1
She Loves Me Like Jesus Does–Part 2
I Love Rock And Roll–Part 1
I Love Rock And Roll–Part 2
Atlantic Pacific Billy: A totally improvised show based around an audience-suggested movie. We take the characters, plotlines, and movies you love and wreck them the way they should have been wrecked in the first place. 
Back To The Future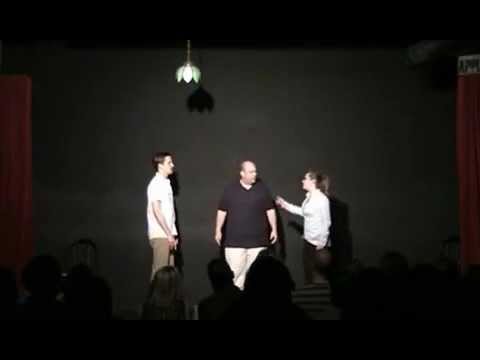 Pretty Woman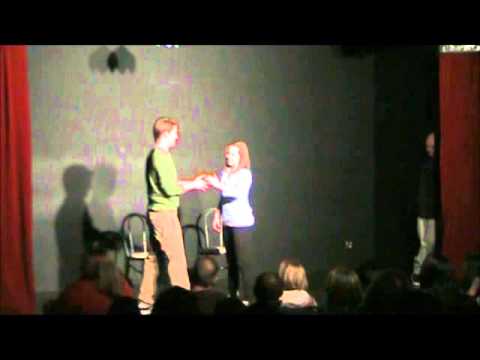 Grease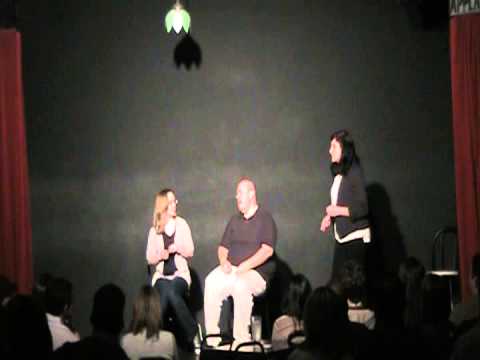 —
What has saved your life? What inspires you? You guys are good about not linking at random in the comments, but this time, I invite you to do so if you want. Sharing what saved your life might save another's.
– Favorite Comment From
The Last Post
: From
Dana The Biped
: I just want to pee alone, too–but I don't have kids. The cat, however, has to sit on my feet and yowl at me if I shift my weight, and I have to leave the door open to tell the dog/howler monkey to STFU because she can hear the "sploosh" sound and clearly I must be drowning so she has to yowl, too. 
Bitches Might Like These Too: