An old friend texted me yesterday and asked, rather innocently, "Have you ever read Fifty Shades? B/C it's really pretty good."
This woman was a bridesmaid. My best friend and confidante in high school. A woman I hold in high esteem, whom I know to be very intelligent. I felt betrayed.
I desperately needed to know more about why she thought this, or why I should read it. Perhaps all I have heard about the book was wrong. Maybe I'm blowing 50 Shades out of proportion and harping on it too harshly. I didn't want to know more just to mock her–I desperately needed answers to this conundrum.
"I'm intrigued. Why do you want me to read it so much?"
"You remind me so much of the main character. She talks like you."
"I remind a dear friend of Anastasia Steele." — the last line of my suicide note.
She described to me as a modern-day fairytale akin to Pretty Woman (a story which I do not consider a fairy tale in any form), and that Christian Grey's problems make him seem more realistic. While I won't deny that faults in literary characters lend them an air of humanity, from what I had heard, Grey was not problematic–he was dangerously sociopathic. Our two worldviews were clashing.
I decided that maybe, just maybe, I would read it. After all, how could I judge it if I'd never read it? I went on Amazon to check the Kindle price, and then found the single best review of a book I have ever seen.
It reads breathy and ecstatic in that italicized print, all official; and it's so common it's a featured review. The other one-star reviews backed my original point of view. This was one-sided research though, so I read the five-star reviews, hoping there was some message or symbolism or plot that I hadn't heard of that was worth me paying to read it. I was hoping that the five-starrers might redeem this series in some small way.
Nope.
Holy shit, this was amazing. "Sure, the writing is awful, but if you just ignore the words, it's not so bad!"
Or:
"If you're ever punched, just keep having them punch you until your face is so numb you can't feel it."
"Being hit with a hatchet is do-able if you are able to meditate throughout the entire ordeal."
"I hear dying of AIDS is not that bad if you just ignore the lead-up to it."
Not off to a dazzling start here, chucklefucks.
I could really get behind a book that awakens something in your soul–some deep, hidden desire to live every day harder. A book so wonderful that you ignore your world because you're so immersed in the book's world. A book so good you can't possibly imagine who you were and why you lived that way before you read it. Words that carry enough weight to free your soul…
And then I remember it was Twilight Fan Fiction. This made me so unbelievably sad. Like if the Hamburglar convinced you to whip a kitten, or if Mr. Rogers touched your boob and said you were asking for it.
Right there in a FIVE-STAR REVIEW of this book is the very reason I refuse to pay E.L. James even a glitter-filled queef to read this–the main character is a young woman with low self-esteem who falls in love with a psychologically abusive man, who has convinced her that she can heal him.
Poorly-managed textbook therapy cases turn me on so much. Someone grab me some new panties, I'm gonna go watch Dr. Phil.
If there's something I want in a man, it's a domineering and controlling complex bastard who shies away from relationships, who is turned on immediately by my innocence.
Get it? THAT'S A PEDOPHILE!
Oh man, that is so hot.
Time for some intense realness, y'all.
I have never met a plain, poor girl with nothing at all going for her. Not once, and I know a shitload of women. If you think you are a woman with nothing going for her who needs to be rescued by a rich man with serious demons, email me. I want to talk to you, because you're so wrong about that it hurts me.
Everyone–everyone–has something interesting about them. Everyone has something going for them. No one deserves to have to deal with someone else's serious demons for money, unless you're a therapist and the person paying you is a patient.
No. Stop. Enough. Why is emotional abuse a turn-on for you? Why do you think a man who fucks with a woman's mind to get her to sleep with him, even under the guise of being truthful, is a modern-day fairytale? Why do you think it's hot to be helpless and rescued?
You are what you eat, you are what you read. Don't choose to be plain and helpless.  
This is what we in the dysfunctional biz refer to as a mindfuck. Christian Grey is one line about being "50 Shades Of Fucked Up," away from me calling him an assgizzard.
Maya Angelou once said, "If someone tells you who they are, believe them." Sage goddamn advice that I wish on this poor book, which would have been a much better version of 50 Shades:
"I've fallen in love with you, Christian."
"You can't love me, Ana. No…that's wrong."
"WHOA THERE. Who says that? Aren't you trying to get laid? What are you, some kind of sick negging pickup artist? Your penis is not welcome. Call me when you're therapized. PEACE."
And then she built an empire of happiness and success for herself on her own merits, and was 50 Shades of Awesome. Suck it, James.
Jesus Ham-Eating Christ. Are you for real? I can't even imagine a world in which this is billed as imagination. For fuck's sake, 50 Shades is just Beauty And The Beast's Chest Of Buttplugs And Further Emotional Problems. The movie Avatar was also a huge blockbuster, that doesn't make it genius, it just makes it Pocahontas/Alien with some hair-fucking. And paralysis. And the word, "Unobtanium." Some goddamn profound symbolism right there.
Also, just a heads-up, these movies are available all the time. Here's a handy how-to about finding them (NSFW):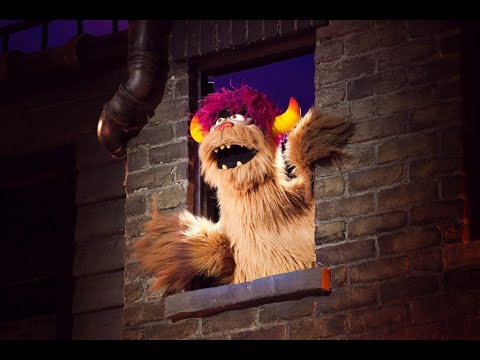 Fuck you, E.L. James. Fuck you right in your plugged ass.
—
Am I wrong, here? Have you read it? What did you think? To save my sanity, what should be next on my reading list?
– Favorite Comment From
The Last Post
: From
Victoria Elizabeth
: "Oh, I don't know… there must be *something* to be said, for not being a portal to hell."