Sometimes when I'm all alone and I get really angry about the enormous amount of plotholes in Stark Trek: TNG and the fact that Joss Whedon made that shit look so easy SO WHY WAS DEANNA TROI EVEN A THING, I feel like too much of a nerd.
Sometimes when I'm standing in the shower and I try to comprehend how space and time move together, and how some physicists are wondering if time, as a fabric, has already played out completely and oh my god does that mean Deja Vu is a thing, I think I worry about really fucked up things.
Sometimes when I laugh at really inappropriate jokes (Why did Sally fall off the swing? She didn't have any arms.) I think I'm too fucked up.
And everytime I read xkcd, I feel better about all of these things. It's smart, it's funny, and if you don't already love it, you will.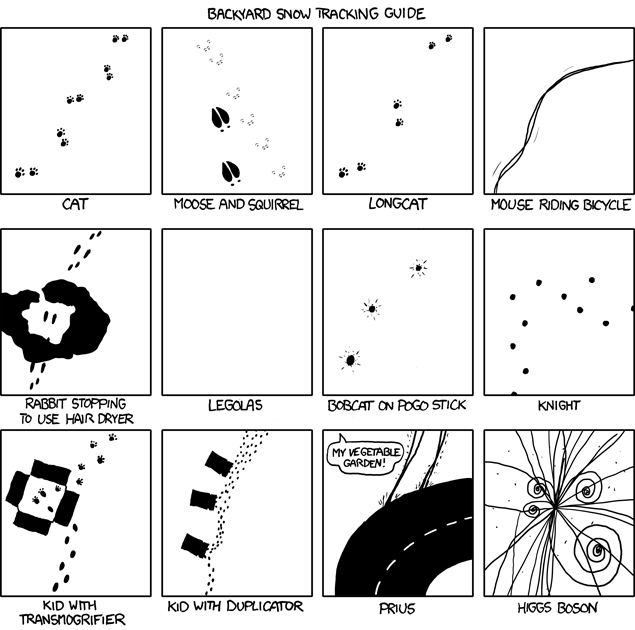 I might as well start calling this, "You're Not Getting Work Done Friday."
—
Favorite Comment From
The Last Post
: From
Dana the Biped
: "My motivational tool? Invite a particularly judge-y friend over. Does the trick every time."