When I was a kid and my mother was over-her-head sick of watching kid's shows, she'd put on I Love Lucy or The Carol Burnett Show. They were shows that she enjoyed, were funny, and wouldn't warp my tiny brain into a pit of mighty terror and violence–yet. With a childhood like that, it's hard not to want to grow up to make people laugh.
I have always loved Carol Burnett. She got into the business by sheer force of will. She was never afraid to do anything asked of her as long as it helped her get somewhere, just short of blowing everyone in Hollywood. She did her own stunts, sang her own songs, and created characters that are still remembered today.
She's a master. Here are some of my favorite Carol Burnett sketches. If you remember her, I hope you enjoy seeing these again. If this is the first time you've ever seen her, I think you'll be surprised how amazingly well her humor stands the test of time.
No Frills Airline
Wrong Number
Went With The Wind 1
Went With The Wind 2
The Intercom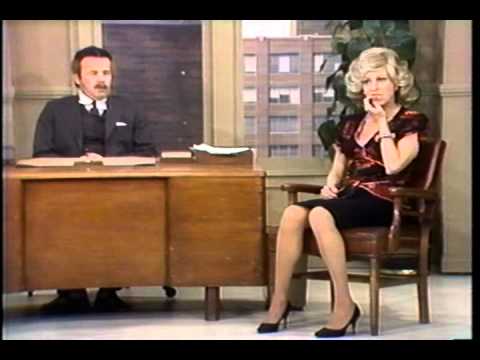 Star Trek
She's a dynamo.
– Favorite Comment From 
The Last Post
: From 
Jana
: "While doing the walk of shame through my college campus, apparently my underwear fell out of the leg of my pants. Not one but TWO people were calling me to pick up what I had lost, I didn't look back, I totally pretended I didn't speak English. (Apparently I was Swedish for the day)"