Japan:
You're so absurdly badass that sometimes it's hard for me to breathe with the level of mind-fucking glory you produce.
There is a very, very fine line between great art and batshit insanity, and you, as a country, walk that line better than Warhol. Sometimes, your perfectionism and attention to detail creates breathtaking works of genius that sometimes bring tears to my eyes.
You brought us Geisha and Maiko, known the world over for beauty, art and grace in its purest form.
I mean, shit. Look at that. We can't compete with that. They're beautiful, and they're incredibly talented, and they can drink your white ass under the table. That's their job–they drink and they are living treasures of traditional art. You will never be that amazing.
You brought us Akira, one of the most well-known and loved anime films. The attention to detail in Akira is astonishing and sets an unbelievable standard of excellence in art and storytelling.
The above photo is a minor background piece seen for about a half a second in one shot of the film, after being layered under a shitload more backgrounds. Nothing was looked over. Nothing was considered 'good enough'. Here I sit, figuring out how much I can shit all over my final exam to eek out a good enough grade, and this exists.
Your architecture and design is off-the-charts gorgeous. If I could build any house I wanted to live in, it would look exactly like this:
I just want to sit and stare at this room for days. I feel like a goddamn princess just looking at this. No one else has a room like that in their house. I mean, how many people ever look at their dining room table and think, "This makes me feel like motherfucking royalty?"
THE ANSWER IS EVERYONE WHO IS NOT IN JAPAN.
Beauty may be a strong suit, but sometimes you choose to walk the batshit insane side of the line, and create the hub of the world's fascination with the weird.
I love you because you are crazy, Japan. You are crazy and you just. don't. give. any. fucks. You produce an overwhelming per-capita ratio of insane. You are the world's leader of ridiculous.
You are the country with vending machines full of panties. You are the country where people have long-lasting relationships with body pillows. You are the country where there is a video game about a human girl that needs to date some pigeons for some reason.
One of the pigeons runs track, one of them is racist as shit. Sometimes they wear clothes, and sometimes they're horrific serial killers who feed you the body of your boyfriend and then murder your face right off your body and into a jar. The above photo is my desktop wallpaper, and the fulfillment of my dreams.
We laugh and giggle and make fun of the serious prom photo accent problem, but some pigeon who learned programming and this is his manifesto of hatred.
You gave us the Hide Penis Dance, because I imagine a lot of what it's like to be a dude is wondering what a friend slapping you on a dick with a paper fan might look like.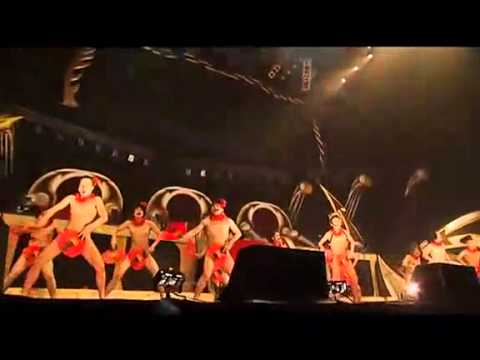 Just…what the fuck was that, Japan? There are like, 18 guys on stage slamming each other in the cockrods in the most sexually confusing video I have ever seen.
You gave us Kyary Pamyu Pamyu, Japan's answer to Lady Gaga. There is more toast involved, and really, I felt like that was sorely lacking in Gaga's act.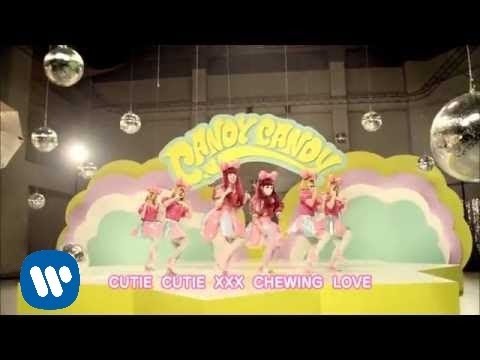 I somehow feel like less of a person for not having an onion friend.
And you gave us the catchiest songs about how good vegetables are, complete with isolations and tomato headdresses. Also the purple one is obscenely adorable and is a boy.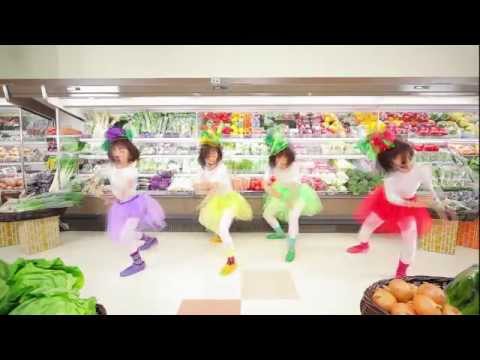 I know this dance. I know this dance because I have watched this video around 200 times. I need help, you guys.
I can't get enough of your crazy, Japan. I never will. Please, for the love of Dragonball Z and Gundam Wing, keep it coming.
Love,
Noa D. Gavin-Chan
—
Do you have a fascination with a country? What makes it special for you? Have you ever been to visit?
– Favorite Comment From
The Last Post
: From
Chooplah
: "Symbols in your dreams that represent the male erect penis: hipster zombie, couch cushion, Hogwarts Express, Alec Baldwin's tuxedo bowtie, Lowes home improvement center."
Bitches Might Like These Too: